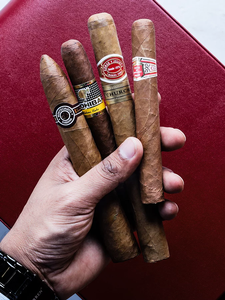 A Bit About Us

A Bit About Us
Delivering Excellence
Established in 1976, Tobacco Road first opened it's doors to the local Cigar community at the original Bab-Al-Bahrain shop located opposite Unitag House in Manama. Since then the brand has grown from a single shop to a distribution and retail operation spread out across Bahrain's major shopping areas.
Tobacco Road his built a reputation as being a purveyor of some of the finest Cigars and Tobacco in the world as well as carrying an exclusive range of luxury Cigar accessories. A meeting place for Cigar Aficionados and Connoisseurs who have an appreciation for the finer things in life. 
We look forward to welcoming you to our shop and introducing you to our Cigar family.
"Pleasure is a Cigar!"